by  Valerie Jones
|
Rigzone Staff
|
Friday, May 24, 2019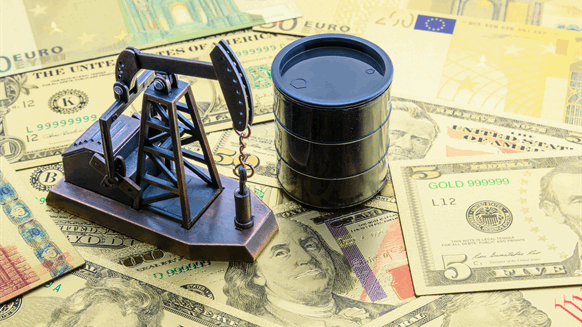 Senior economist for the Dallas Fed shares how oil and gas companies can spend less money, keep the rig count flat and grow production.
How can oil and gas companies spend less money, keeping the rig count relatively flat all while growing production?
Jesse Thompson, senior business economist for the Federal Reserve Bank of Dallas, answered this question earlier this week at the Mergermarket Energy Forum in Houston.
He said there's three pieces to the puzzle on how companies can do this.
Growth in Productivity. "Petroleum engineers are really good at their jobs and they've beaten everyone's expectations for productivity growth for the past 10 years. That's how companies are going to get more oil out of the money they do spend."

Oilfield Services. "They have very little pricing power, if any, their margins are razor thin and they have an oversupply of capacity," said Thompson. He said equipment ordered last year is just now being delivered. "New orders aren't really there. Companies aren't going to buy equipment because they've got some in inventory … they're going to wear out existing inventory and then next year hopefully demand for services will go up and they'll get their returns. But this year's oilfield services costs are expected to be down year-over-year."

Sand. "We've got more than enough sand … companies I talk to say sand costs are down year-over-year anywhere from 20-35 percent," said Thompson. "That comes from in-basin sand being so much cheaper due to new supply and, in some cases, integrating the logistics of sand into the company itself and not paying an oilfield services company to do it for them."

Generated by readers, the comments included herein do not reflect the views and opinions of Rigzone. All comments are subject to editorial review. Off-topic, inappropriate or insulting comments will be removed.