by  Andreas Exarheas
|
Rigzone Staff
|
Tuesday, April 30, 2019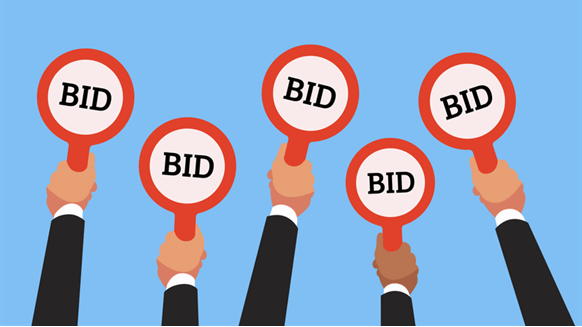 The most important near-term question in the battle for Anadarko is will Chevron raise its bid?
The most important near-term question in the battle for Anadarko Petroleum Corporation (APC) is will Chevron Corporation raise its bid?
That's what Jefferies representatives stated in a research note sent to Rigzone following Occidental Petroleum Corporation's (Oxy) announcement on April 24 that it had made a proposal to acquire APC. Chevron revealed on April 12 that it had entered into an agreement to buy APC.
"Oxy's bid is $11 per share higher than Chevron's $65 per share offer, or about $5.5b incrementally. While Chevron could easily close this gap we don't expect that a sweetened Chevron bid would need to meet Oxy's given the APC boards' evident preference for CVX (Chevron) stock," the Jefferies representatives stated in the research note, which was sent to Rigzone on Monday.
"However, Chevron CEO Mike Wirth's mantra is 'costs matter'. We thus handicap the chances of Chevron raising its offer at 75 percent and expect that if they do raise it will be into the low $70's per share. Taking the $1b break fee and walking away is an acceptable option," the representatives added.
On Monday, APC revealed that it intends to resume negotiations with Oxy in response to its proposal to acquire the company.
Chevron's deal to acquire APC would shake up the U.S. upstream sector, creating a company that rivals ExxonMobil domestically, according to GlobalData.
"The combined portfolios of Chevron and Anadarko will make Chevron the leading producer in the United States, with forecast production of over 1.6 million barrels of oil equivalent per day in 2019," Jonathan Markham, an upstream oil and gas analyst at GlobalData, said in a statement sent to Rigzone earlier this month.
Oxy's proposed APC deal would put the company alongside ConocoPhillips in a peer group of two as a "super-independent", according to Zoe Sutherland, a corporate analyst at Wood Mackenzie.

Generated by readers, the comments included herein do not reflect the views and opinions of Rigzone. All comments are subject to editorial review. Off-topic, inappropriate or insulting comments will be removed.